Official News Release
Shogi was Included in the "2016 Junior Summit in Mie"
Category: 
Published at: 2016-07-27 06:35
Original site: http://www.shogi.or.jp/event/2016/07/post_1414.html
 On May 26th and 27th, "Ishe-shima Summit" was held in Kashiko-shima Island in Shima City. Prior to that, on April 25th, "2016 Junior Summit in Mie" was held at Nagashima Resort Hotel, where high school students from 7 developed countries discuss about global themes.
 This program included a session for the 28 representatives to experience Japanese traditional culture, and shogi was chosen as one of the items.
 8-Dan Kazuo Azuma and 5-Dan Kazuhiro Nishikawa attended it from JSA, as well as officials from JSA branches in Mie Prefecture, interacting with the representatives.
 The representatives were completely beginners to shogi, but they were very much interested when sitting before the board touching the shogi pieces. The event was very successful.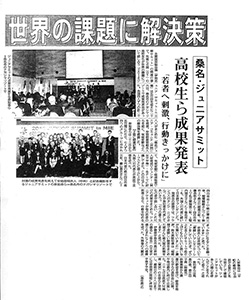 From Ise Newspaper, April 27th
(click to see in larger format)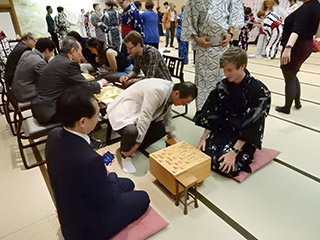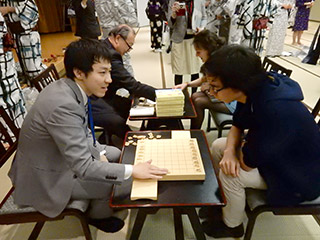 Left: 8-Dan Azuma, teaching games
Right: 5-Dan Nishikawa, explaining shogi to beginners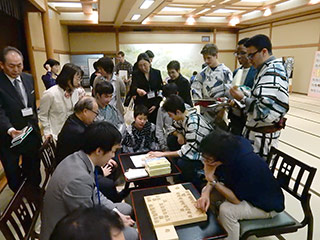 Interaction with the Junior Summit representatives