Official News Release
Ladies 3-kyu Saki Satomi has been promoted to Ladies 2-kyu
Category: 
Published at: 2016-04-28 05:40
Original site: http://www.shogi.or.jp/news/2016/04/32_10.html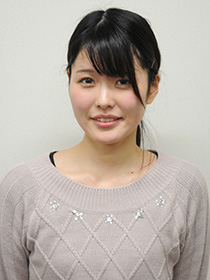 Ladies 3-kyu Saki Satomi (20 years old) has been promoted to Ladies 2-kyu, winning the game described below.
Her Ladies Professional player ID will be 56.
This makes the third pair of sister Ladies Professional players following the Nakakura family and the Oba family.
Date of promotion

April 27th 2016

Game

The 38th Ladies Oushou Tournament, Qualify Round
(opponent: Ladies 3-Dan Sayuri Takebe

Ground of promotion

Enrollment in Ladies Oushou Tournament, Main Round