Official News Release
Report: The 41st Kiou Title Acquisition Ceremony
Category: 
Published at: 2016-05-24 04:50
Original site: http://www.shogi.or.jp/news/2016/05/41_15.html
On May 19th, the 41st Kiou Title Acquisition Ceremony and a celebration party were held at Daiichi Hotel Tokyo. Around 160 guests from related parties attended.
Speech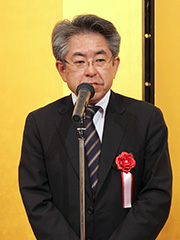 Yujiro Satou, CEO of Kyodo Tsushin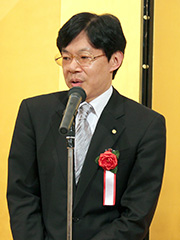 JSA Chairman Koji Tanigawa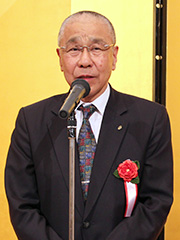 Hideo Doi, CEO of Ehime Newspaper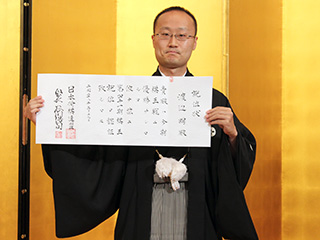 Presentation of title acquisition letter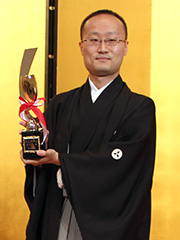 Presentation of title cup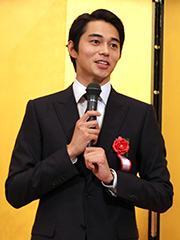 Congratulatory speech by Mr. Masahiro Higashide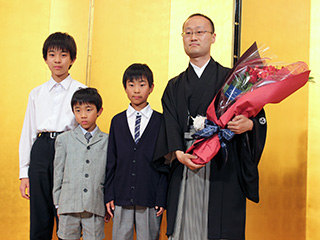 Presentation of bouquet
Speech of thanks by Kiou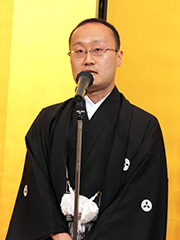 Kiou Akira Watanabe
8-Dan Amahiko Satou and I have been very close friends since more than 10 years, and we aimed that we will play a title match some day. When it became true, I felt not only happy but also I didn't want to lose against him. Maybe I was in a situation where I can play with all my ability, receiving a challenge by a younger player than me. In particular, the 4th game was very special, receiving the Best Game Award.
Next year I will be fighting for 5-year consecutive titles. Kiou title allows us to obtain the permanent title only with 5-year consecutive victories, which is relatively severe condition. I will try my best to improve myself for another year and go for the very difficult "Permanent Kiou" title.